Friendship and community are key driving forces in my life.
SigEp, Student Government, iZone, Lead The Future, even my travels abroad were all worthwhile, first and foremost, because of the people that they connected me with.
As we look forward into a future with high uncertainty, we can either be paralyzed, complacent, or proactive. Summer is coming to an end and stories of a Coronavirus 'second wave' are starting to fight for our attention. I want to be prepared to have a fun, healthy social life, even if there's a second intensive quarantine.
The Best of my Recent Reads: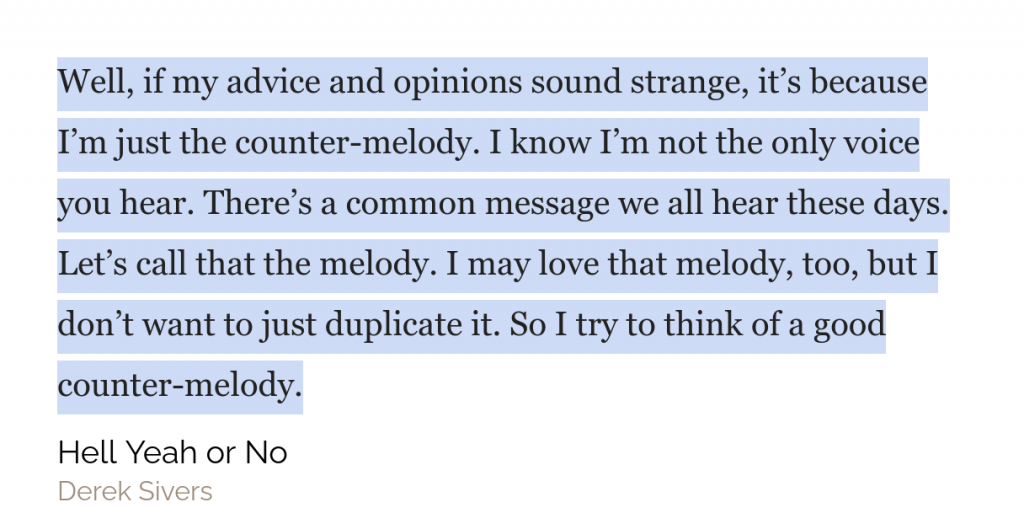 Derek Sivers is one of my favorite indie creators. His new book 'Hell Yeah or No' is a light, page turner full of thought-provoking ideas – I read it in two short sittings. I share his enthusiasm for providing a counter-narrative and striving to keep more possibilities alive in people's minds.

Trust is vital to leadership, collaboration, and our ability to navigate our [increasingly] complex world. Mike Elias' discussion of trust in his piece 'Epistemic Reserve Notes' reveals how a shift towards a 'post-truth' (or 'post-trust') society will lead to compounding issues. Keep your word. It only takes one lie to destroy all of the trust you've earned.

"Plans that rely on renewables speak to a waning sense of confidence in the national ability to overcome problems. Whereas we once dreamed of a future of plenty for all, many wonder how much will be left to go around."

My friend, Emmet Penney, co-wrote a provocative piece titled "We Need a Nuclear New Deal, Not a Green New Deal" advocating for a national energy policy which prioritizes the development of the US' nuclear energy production.

I know a bunch of you are heavily informed on this topic so I'd love to hear your thoughts – agreements, disagreements, etc!

This post was initially sent on September 28th, 2020 as part of an early prototype of my newsletter Seeking Tribe, subscribe here!