A year ago, I was living out of my backpack in hostels throughout Barcelona. Although I did live it up —enjoying paella, long walks on the beach, and quite a few adventures at clubs and cafes— I was also on my grind writing Lead The Future and launching my first crowdfunding campaign to cover the publishing costs.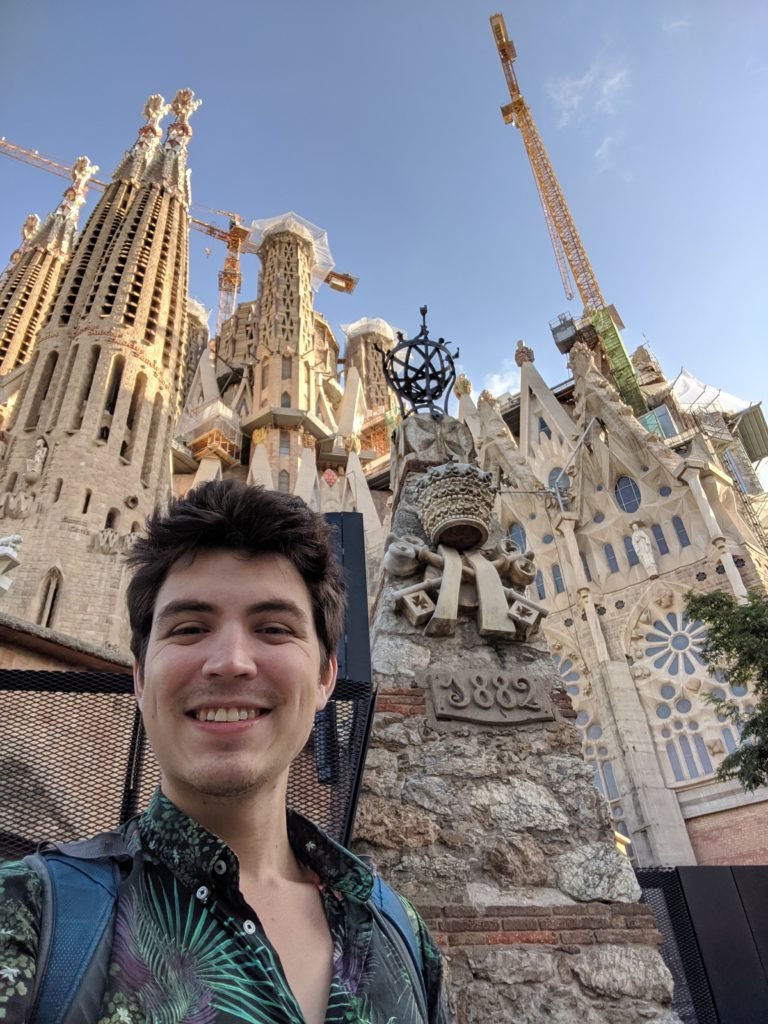 I would not have been able to finish the marathon of writing, editing, and publishing the book without the support of the friends, fans, and family, who contributed and supported me in various ways on my journey. It was empowering and, to be honest, kind of nerve wracking to imagine the people who pre-ordered my book reading it. That tension helped me to persevere through some long and difficult days.
Despite my best efforts, I still felt a wave of anxiety pass over me when I submitted my final draft. I thought that moment would be liberating, and in some respects it was, but I also feared that some of my supporters would hate me after they read my book (none of them do…that I'm aware of). Writing a book felt a lot heavier than any of the thousands of posts I've made elsewhere on the internet. That experience gave me a greater appreciation of how difficult it is to ship a product that feels deeply personal.
Since publishing, I have been trying to pay the generous support I received forward by supporting various creators in my life. I love it! Most recently, I pre-ordered paperbacks to support four of the students who began their own book writing journeys while enrolled in CAS162: Building Your Creative Confidence, a course that I taught this past spring semester at the University of Rochester (working off of the curriculum of Eric Koester at Creator Institute).
I hope you'll check out their projects below:
Most of the last 9 months, since I published, have been pretty strange (and a bit different that I had planned back in January). I plan on reflecting more on my experience in upcoming blogposts. If you have any questions for me, please don't hesitate to reach out at grantdever at gmail dot com.
I would like to again take this opportunity to thank everyone who supported the creation of Lead The Future.
Thank you: Elize and Don Maxwell, Mary Ann King, Peter Pilarz, Nicole Derby, Bradley Halpern, Justin Bruce, Anne-Marie Algier, Edward Colosky, Eudora Erickson, Nate Less, Dan Ortenzi, Melissa King, Jesse Reichenstein, Jeremy Rogers, Drew Richard, Anna Zhang, Steve Kiernan, Georgi Hristozov, Randy Barkin, Nick Sparacino, Richard Dever, John Kappel, Tim Copeland, Jin Kim, Deniz Cengiz, Nancy Metzler, Shannon Ealy, Tyler Frederick, Hildegard Serratt, Shannon Lue Chee Lip, Grant Halleran, Joseph Sayre, Tyler Trine, Didier Vandevoorde, Ashleigh Morris, Antoinette Esce, Ulrik Soderstrom, Danielle Gartenberg, Ethan Bidna, Jordan Smith, Zoe Tzetzis, Don Frank, Michael Pettinato, Vlad Cazacu, Anthony Elvirez, Anush Mehrabyan, Emily Kumpf, Nate Tibero, Kim Hendricks, Simo Piispanen, Dax Emerson, Julia Maddox, Scott Fu, Micheline DeFranco, Yancey Moore, Judy and Paul Linehan, Eileen Stremming, Kristopher Hendricks, Barbara Burger, John Somers, Nicole Itzkowitz, Doug Reyes, Honggang Lai, Nomi Bergman, Michael Murphy, Kevin Shaughnessy, Collin Hill, Isabel Rogers, Clark Dever, Elisabeth Watson, Nicky Gianadda, Mary Ann Mavrinac, Jake Barkin, Cam Schauf, Brendan Knight, Lheiren Milanette, Dan Martin, Eric Koester, Luke Metzler, Alex Saffran, Dewey Bazirake, David Stark, Matt Skurnick, the Liu family, and Julianne McAdams